About Laughing Tai Chi
We are committed to Dr. Paul Lam's Tai Chi for Health programs (tchi.org), in particular his Tai Chi for Fall Prevention programs (also same as Tai chi for Arthritis), which are also approved by the Center for Disease Control and most Arthritis Associations in major countries around the world. As such, we follow high professional standards in our training and business practices, and our teachers are fully certified and insured in the programs we teach.
We also teach Qigong Shibashi as originated by Professor Lin Housheng (https://www.linhousheng.com/) and adopted by Sifu Wing Cheung of taichi18.com. Instructor Paul Casper is in the process of Shibashi certification by Sifu Cheung.
Profiles of our instructors and associated master trainers are below.
Linda Schlensker – Senior Instructor Extraordinaire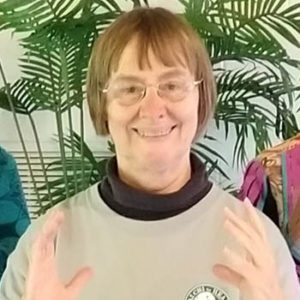 Tai Chi in Haywood County, NC was nearly non-existent prior to 2018. Linda was instrumental in correcting this void by joining with Paul Casper to create a vigorous Tai Chi and Qigong presence along with this website in support of the Laughing Tai Chi activities. 
Although Linda has moved on to Minneapolis, she has graciously encouraged us to continue to use this website and her Laughing Tai Chi brand as our main online source of information and promotion of our classes. 
We are indebted to Linda for her skill in teaching and guidance in all matters pertaining to Tai Chi. We therefore fondly and respectfully recognize her as "Senior Instructor Extraordinaire".
Paul Casper – Qigong Leader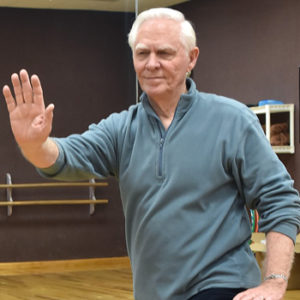 The Science Guy: Paul is a retired engineer, although engineering was never a job. It is his self-identity. He is also 'Chief Promoter', working constantly to spread the tai chi for health message throughout Haywood County.
When Paul first became interested in Qigong and Tai Chi, he immediately wanted to know the "How of It" and began to pick it apart from a scientific perspective. If he could not be convinced it was effective, he was not about to waste his time.
The scientific studies convinced him. Once convinced, he quickly became as interested in the "Tao of It" as the "How of It." Having experienced the efficacy of Tai Chi first hand, he dove into the deep water and is now leading Qigong classes in Waynesville, NC.
Paul wants to share the Science of Tai Chi with everyone he meets.
Anne Plyler – Tai Chi Instructor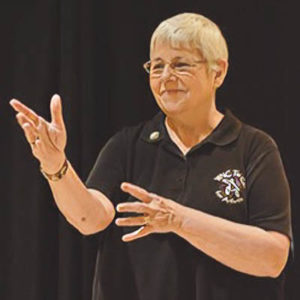 Asheville's Earth Mother: Anne is largely responsible for seeding Dr. Lam's program in the Asheville area in the 1990's. She has brought workshops to Western Carolina University, MAHEC and Mission Hospital.
She and her late husband, Bob, founded WNC Tai Chi for Arthritis.
The school continues to expand to multiple locations throughout the Asheville area. It is the caring and gentle service she gave her patients as a Physical Therapist that most defines her attitude to teaching Tai Chi. When Anne has a conversation with you, you have 150 percent of her attention. Every student in her class is aware of the fact that she cares deeply about them as a person.
If you're interested in adding meditation to your Tai Chi, Anne is your best bet among us. It was Anne who encouraged Linda to become involved in Dr. Lam's Tai Chi Program as a teacher. Without Anne, there would be no Laughing Tai Chi.
Bill Pickett – The Master Trainer
Hillbilly Sifu: In the hierarchy of Dr. Lam's Institute, there are students, Instructors, Senior Trainers, Master Trainers and Dr. Lam. Bill is the guy we will be bringing in for most of our workshops because he is that good.
Bill began his study of Tai Chi in the mid 80's. The 1980's he will point out, not the 1880's. Since then, he has gone on to be-come a Master Trainer for Dr. Lam and a Sifu in Qigong with the Village of Health and Wellness.
These are not inconsiderable achievements. In his life before Tai Chi, he built a career on an AS in Computer Science and a BS and MS in Adult Ed. During that time he studied Martial Arts extensively.
In addition to his experience in Tai Chi he trained in the 24 Postures Qigong with
Master Helen Wu in 2009 and later in 2012 with Master Wen-Ching Wu (also a godson of Dr. Wu) and continues to study these forms in more detail.
Bill is now a level 3 Instructor Trainer in 24 Postures with certification to certify other instructors. He completed this training in August 2017 after several trips to Canada studying with Sifu George Picard, 4th Generation Master in the Wu Yi Jie He Family System of Chinese Healing and Martial Arts.
With all that said, he is the one of the funniest and most accepting Tai Chi and Qigong Masters you will ever want to meet. For more information on Bill, visit: Taichiforhealthinstitute.org and Thevillageofhealingandwellness.com.
Dr. Paul Lam – Tai Chi for Health Institute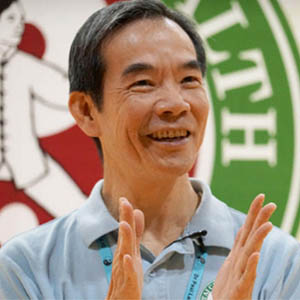 The Founder: In 1974 Dr. Paul Lam, a family physician from Sydney Australia, took up Tai Chi to control his arthritis. Tai chi helped him overcome his physical condition and also improved every aspect of his life.
Dr. Lam has created a series of Tai Chi for Health programs and produced instructional materials to make Tai Chi easy and enjoyable to learn. Through his privately owned company, Tai Chi Productions, his team have produced many best-selling titles worldwide.
In 2013, the Centers for Disease Control and Prevention and National Council on Aging recommended Dr Lams programs. Many governmental departments around the world endorse them. One of the most sought after teachers, Dr. Lam must be the first in history to have traveled over a million miles teaching Tai Chi.
In fact, there are over eight million people around the world who have enjoyed and benefited from Dr. Lams Tai Chi for Health programs. In 2013, the Centers for Disease Control and Prevention and National Council on Aging recommended Dr Lams programs. Many governmental departments around the world endorse them.

The Tai Chi for Health Institute was founded in 2010 by Dr Lam and many of his Tai Chi for Health colleagues with the purpose of empowering people to improve health and wellness through the Tai Chi for Health programs.
Paul Casper is honored to have had two days of concentrated training with Dr. Lam this past September, 2019.
Dr. Peter Wayne, Harvard Osher Center for Integrative Medicine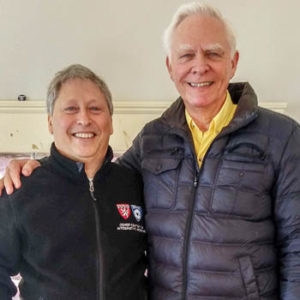 Peter Wayne, Ph.D. (pictured on the left with Paul Casper), is the founder and director of the Tree of Life Tai Chi Center, an Associate Professor of Medicine at Harvard Medical School, and Research Director of the Osher Center for Integrative Medicine jointly based at Brigham and Women's Hospital and Harvard Medical School. He is also the author of the award-winning book, The Harvard Medical School Guide to Tai Chi. 
Dr Wayne is perhaps the preeminent western researcher into the health benefits of Tai Chi and he has published two videos of the standard Tai Chi regimens he uses in his Tai Chi clinical studies.
We at Laughing Tai Chi use his standard warm up routine before Qigong class, and have in the past taught his main "Elements" routine. Paul Casper is also honored to have received 3 days of training from Dr. Wayne at his Tree of Life Tai Chi Center in Boston this past January 2019.